Tailor-made Cycling Holidays
Quality touring in the Alps
The French Alps specialist Peak Retreats (www.peakretreats.co.uk/summer; 0844 576 0123) offers a programme of tailor-made Cycling Holidays among it's summer selection.
Introducing several itineraries that offer carefully mapped routes featuring high quality accommodation, in an idyllic setting for a summer road cycling holiday. Journey across the three lakes; Geneva, Annecy and Le Bourget or take on some of the famous climbs that surround Alpe d'Huez.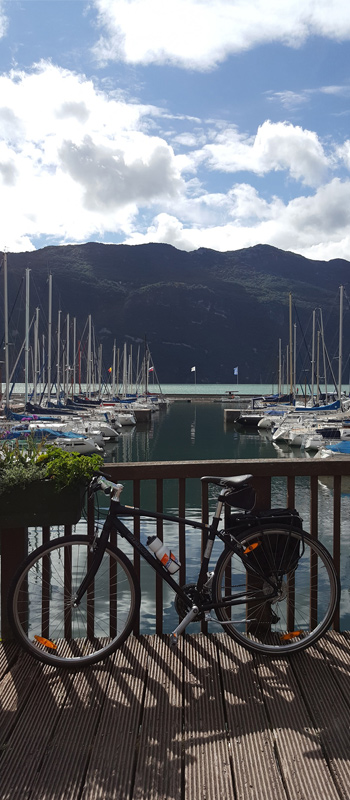 Tours to suit all tastes
With several brand new tours, choose from the challenging to the more leisurely and luxury break. There is a package to suit every enthusiast with the choice of a guided or a self-guided tour, and not forgetting an e-bike option for those less confident in conquering the mountain roads.
Peak Retreats offers total flexibility – balance days of cycling with rest days and cultural visits; or choose to cycle every day. Grade 1 and 2 tours have been designed with regular cyclists in mind, each stage is roughly at 30-50 miles long and with some uphill challenges.
Flexible options
All tours will start with meeting the local team of cycling specialists, who will brief you on all you need to know in order to make the holiday an enjoyable and memorable experience.
Some tours have fixed departure dates and a minimum number of participants while others are available for groups at any date booked in advance. Tours are based on a 4-7 night stay in a hotel (including breakfast & dinner) or self-catered apartments with luggage transfers, marked maps and a GPS, as well as assistance if necessary. NB: Bike rentals are not included.
*Price is unless specified per person, based on 5 nights in double / twin rooms, in 2-3* hotels and includes a mid-week ferry crossing.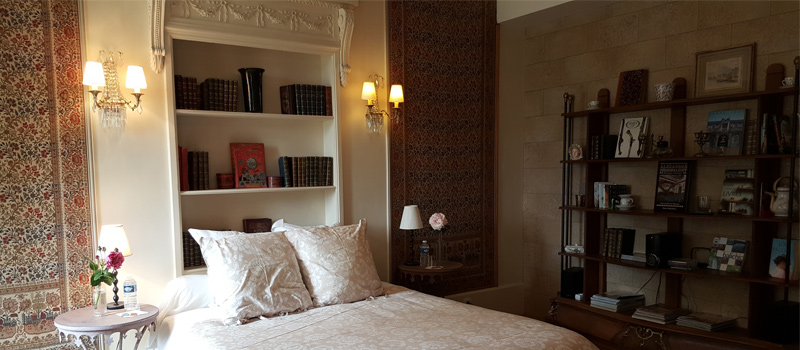 Pictured above, a typical bedroom at the Chateau Des Allues, one of the accommodation choices on the new Lakes Self-Guided Tour through historic villages, meadows and Alpine valleys. The Tour enables riders of all levels to experience some of the most spectacular routes of the French Alps without any concerns of steep hill climbs. Starting from £549pp.